I haven't done one of these in a while! 
I went through my lovely makeup and picked out many, many pieces that I thought deserved special shout outs–13 to be exact, and 4 things that I was SUPER excited for that just DIDN'T make the cut for me. Here are my latest faves and flops.
---
Faves
(1) Too Faced Clover Palette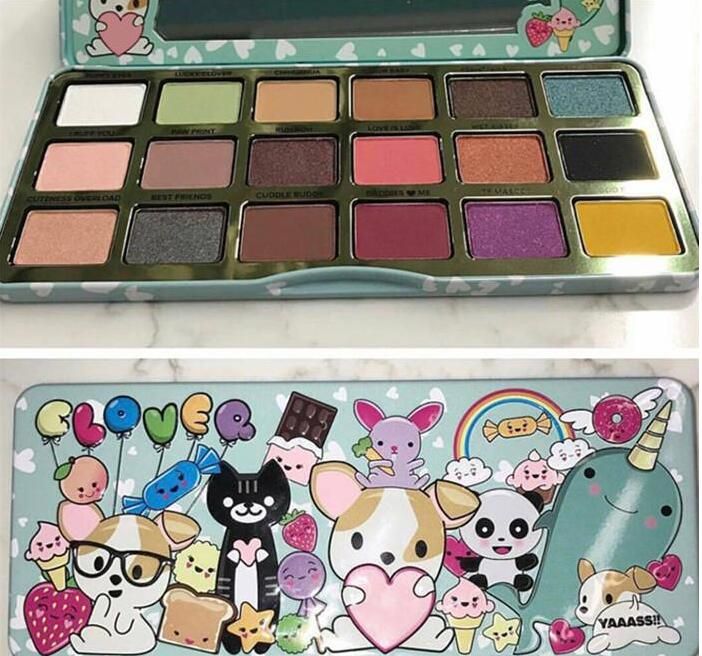 This palette is seriously the FIRST palette in which I love and use ALL of the colors. I had decided I wasn't buying anymore palettes since I own like 30 and I barely even use them. But come on! How can you say no to that cute packaging? And the colors! Amaze-balls. The formula in this one is similar to the Sweet Peach Palette in my opinion and I love that one as well. It's so odd how Too Faced is so hit or miss. The one thing I don't like is the magnetic closure seems to be a tad weak. This came directly from Too Faced so it's no knock off. But it just doesn't have that snap closure I'm accustomed to from their other palettes. Overall– this is a fave for sure! 
(2) Huda Mauve Obsessions
The only other palette that has really impressed me is the Huda Mauve Obsessions mini palette. The color payoff is crazy and the colors are just beautiful. I was too cheap to purchase an entire Huda Palette so I settled for this mini to give them a try.  I was not disappointed! I went on to buy the other minis but this one just has my fave colors 🙂 Plus it fits in my purse well. 
(3) Dr. Dennis Gross Alpha Beta Peel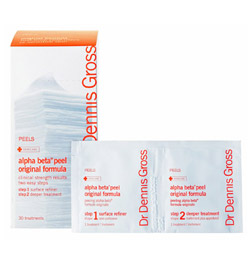 I've never had a favorite foundation because I've never liked the texture of my skin. I've asked makeup artists and doctors and their recommendations have ranged from ACV to honey masks to Drunk Elephant products. I got a sample of these from somewhere (I honestly don't remember) and I was in awe of what it did after just the first use. These are SUPER expensive (for my broke self) so I do not use them daily but even used infrequently I notice such a substantial difference! These are a new staple for me! I highly recommend these! 
(4) Maybelline Superstay Better Skin Foundation
Yes! I finally have a foundation that made my faves list–And it's not the NARs, Fenty, or Urban Decay Foundations I've also bought recently. It's the drugstore bought–sold at Walmart, Target, and every other mart Maybelline brand foundation.  I'm just impressed with Maybelline overall and in my opinion they carry two of the best foundations, this and the FIT me poreless.  I wear the color natural beige in this foundation and it goes on effortlessly, looks good, and stays put. It doesn't get crusty around my dry spots and I don't look like I used vegetable oil as a moisturizer even after a full day of wearing it. (That's combination skin for you!) It's definitely buildable and it covers my blemishes (while treating them thanks to the salicyclic acid) and evens out my texture. I'm a fan.  
(5) Maybelline Masterfix Setting Powder
My other favorite Maybelline product. This setting powder is amazing. Yes I own the infamous Laura Mercier setting powder, I own it in translucent and in dark actually, I still prefer my Maybelline. It does what it's supposed to, stays matte without touch-up, and blurs even my largest pores. I've used this for years! 
(6) E.L.F. Lip Exfoliator 
This was a major discovery for me. I ALWAYS have chapped lips. I have chapstick in my purse, at my desk, on my nightstand, in the car, everywhere I frequent. This little thing is a magic eraser for the lips.  It exfoliates and then moisturizes, without pain or stinging. And it stays that way! I use this daily and even got my 11-year-old daughter hooked on it. 
Other Honorable Mentions
(7) Huda Lip Topper in Chameleon
(8) First Aid Beauty Ultra Repair Face Moisturizer
(9) Lue' Balancing Serum
(10) YSL The Shock Mascara
(11) Wet and Wild Contour Stick in "Where's Walnut"
(12) Clinique Moisture Surge Face Spray
(13) PUR cosmetics Bronze and Brighten Palette
---
FLOPS
(1) Fenty Beauty Foundation
Noooooo. I wanted to love this SOOO bad. I love Rihanna. It supported all shade ranges. But it just did NOT work for me. It clung to my dry patches and made them look like I had zombie flakes. It creased. It just didn't work out for me. 
(2) MILK makeup Glitter Glaze Quad in "Party Up"
Yea this swatches beautifully on the hand. Did NOTHING on my face. Nothing. Complete waste of money. 
(3) Nude Stix Clean Up Stick
Complete waste. Didn't clean up anything any better than water on a q-tip
(4) Cover FX Shimmer Veil
Bought this in two colors–amethyst and halo. While they are gorgeous they do not last long. Put it on around 7pm and by 9pm I had to use my lip gloss in my inner corners of my eyes because this had completely disappeared.